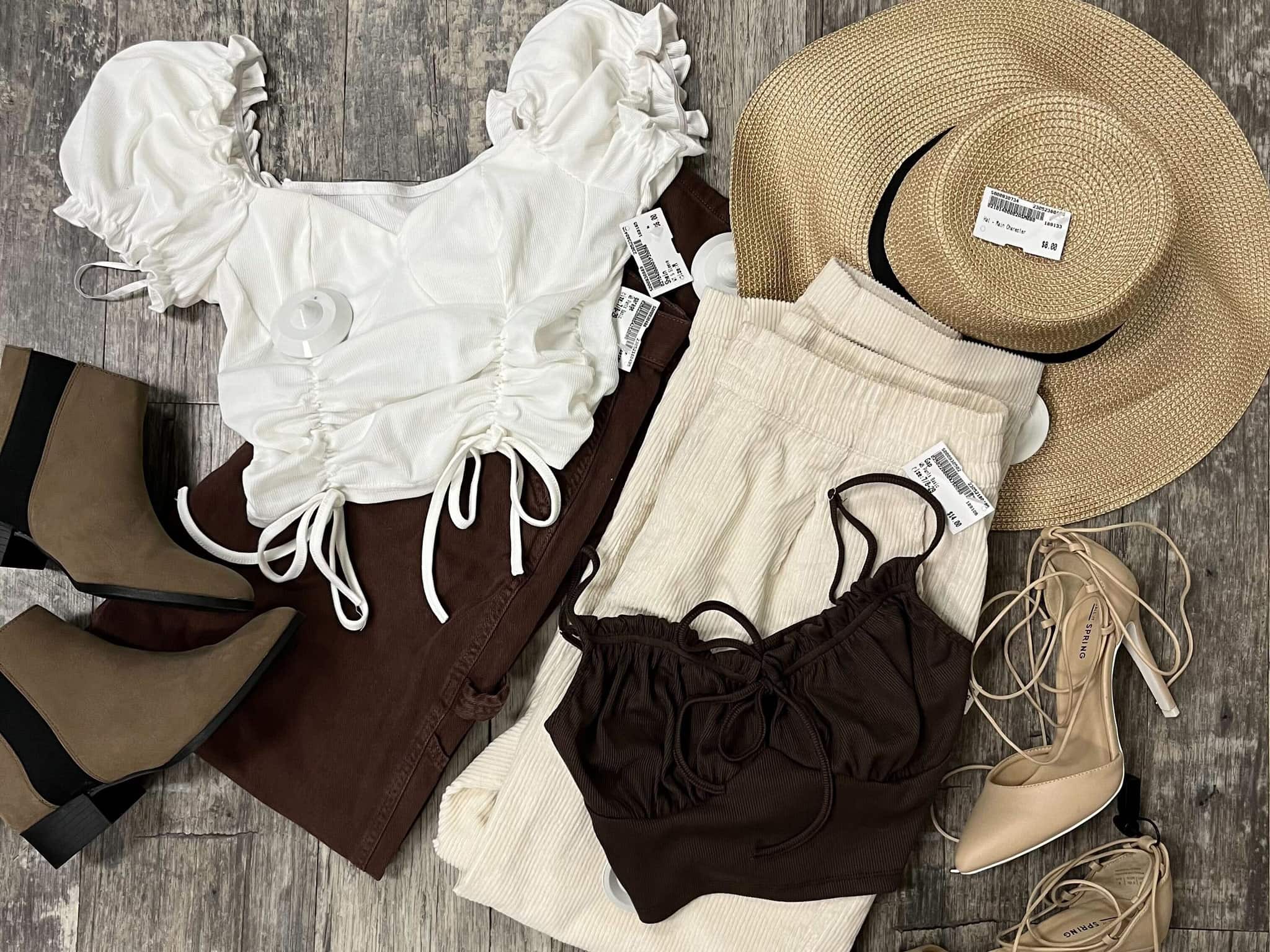 Welcome to Plato's Closet, your ultimate destination for affordable fashion. Whether you're looking to buy stylish items or sell gently used clothing, shoes, handbags, and accessories, we've got you covered.
We strive to offer a curated collection that appeals to fashion-forward individuals in their teens and twenties. We aim to provide trendy styles at affordable prices, with discounts of up to 70% off regular retail rates.
Quick Cash for Trendy Styles
If you need some quick cash, Plato's Closet offers instant payments for your trendy styles that are in excellent condition and aligned with the latest fashion trends. Say goodbye to clutter and hello to effortless earnings.
Get Rewarded for Shopping and Selling
At Plato's Closet, we go beyond buying and selling used outfits. We believe in recognizing and rewarding our customer's loyalty. When you join our rewards program, every shopping trip and every sale will earn you points.
As a member, you'll gain access to exclusive benefits such as discounts, special promotions, store events, and more. It's our way of expressing gratitude for choosing Plato's Closet as your go-to fashion destination.
Simple Selling Process
Now, let's talk about the selling process. We've made it simple and hassle-free for you. Follow these straightforward steps:
First, bring your moderately used brand-name clothing and accessories to our store. Our doors are open to various items, allowing you to declutter your closet and turn your pre-loved pieces into cash.
Second, while you explore our store's latest styles and trends, our experts will meticulously evaluate the items you've brought in. With their keen eye for fashion, they'll assess the condition and desirability of each piece, ensuring a fair and accurate evaluation.
Lastly, once the experts complete their assessment, we'll make you an offer on the spot. If you're happy with the offer, there's no waiting necessary – you'll receive cash immediately. It's that simple, efficient, and transparent.
Visit us Today
Visit Plato's Closet today and embark on a fashion journey that combines affordability, convenience, and style.
Related posts